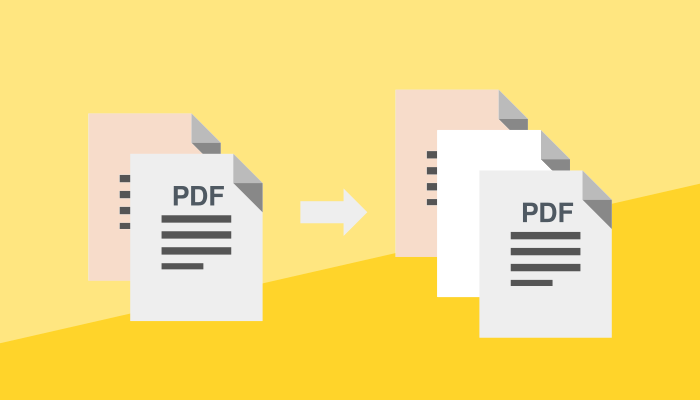 The latest tool to our collection of easy to use PDF tools will help you to add blank pages to a PDF file. This was more and more requested by our users to be able to compensate for missing pages when printing double-sided. E.g. to not have the first page starting on the back of the cover page etc.
Many users have let us know that there was no convenient option out there to add new empty pages to a PDF file. Either you have to pay or you would need to upload your file to an external server which is not an option for sensitive documents.
The pdfux tools are designed to work directly in your browser on your mobile phone, desktop computer or tablet. Since the processing is done directly in the browser, your file never leaves your device and you have the same privacy as for an offline tool / app.
It's easy!
Open the PDF add blank page tool.

Select the file that you want to work with. Either by dropping it onto the file box or by selecting the file directly.

Click on the plus icon between the pages where you want to insert a new blank page.

Click "Apply changes" and your file is ready in an instant.
That's it, need a more visual guide? Check out the video tutorial below.
Privacy first
The pdfux add blank pages tool has been designed with security and privacy as first priority. The tool does all processing directly on your computer. It is no longer needed to download a desktop application à la Acrobat reader when working with sensitive documents.